Are You Serious About Making Money With Wordpress?
"Revealed : Step By Step Video Guide Shows You Exactly How To Create Your Own Empire Of Profit Pulling Websites"
Finally, A Complete Step By Step System
For Using Wordpress To Set Up
Cash Sucking Websites
Dear Marketer,
Imagine what it would be like if you were able to quickly and easily set up your own income generating blogs with a Wordpress expert guiding you by the hand every single step of the way? Just how simple would it be for you to create your own website that brought in money?
It would be easy. Wouldn't it?
How many times have you struggled to get a website together and then realised that you have to edit hundreds of files to make a small change to the layout?
How many times have you wished that you could quickly and easily add Adsense to your website, or automatic posts or change the look without spending hours of your precious time editing code?
Many marketers still think that the only way to create websites is to roll up their sleeves and crank out HTML code using their favorite editor. This is incredibly labor intensive, particularly when you think about the time it takes. Either that or it costs you a fortune in outsourcers to do the work for you.
What if there was an easier way? A way that anybody, no matter how technically inexperienced they were could use?
A way for you to build sites in minutes instead of hours - and great looking sites that convert like crazy too!
What if there was a program that made adding new features like Adsense or social bookmarking or integrating with Twitter a breeze - just a click of a button?
What if you could change your entire site layout with a click of a button so it was themed for the holidays or events?
Well, now there is an answer ...
Can't wait?
"I have seen numerous sites that claim to deliver the goods when it comes to WordPress training. While most do provide good material, it is almost always incomplete. Some tend to focus too much on the basics while others focus too much on SEO or some other aspect of WordPress. After reviewing your collection of videos on WordPress DeMystified, I have to say that your videos are the most complete collection that I have found. There are tips on Twitter integration as well as creating your own theme or translating WordPress into multiple language that advanced bloggers and as well as newbie bloggers. You also go beyond just the nuts and bolts of WordPress and demonstrate some key skills that every blogger needs like keyword research and SEO and monetization. I really can't say enough about your site. It is well worth the money. Kudos on creating an outstanding product."
---
Dennis Grubbs
www.jjpmarketing.com
Step By Step Formula Anyone Can Follow
The Wordpress Demystified home study course is the most complete program ever produced on making money with Wordpress.
In 41 detailed step by step videos broken down into 7 easy to follow modules, you are taken from a Wordpress novice to a Wordpress Guru with every feature of Wordpress explained to you in a simple to follow, non techno-babble format.
You will learn how to install Wordpress, how to set it up, how to monetize it and how to tweak it for maximum results, and that's just starting to scratch the surface of what's in this program!.
The Wordpress Demystified program isn't just a program explaining to you how to use Wordpress, it's fully fledged Internet Marketing training too!
This is a complete home study course that will show you exactly how you can make money online using Wordpress as your foundation stone.
The program is full of tips and tricks to help you get the most out of your blog. Whether you are looking to increase your earnings or get more traffic to your website, the Wordpress Demystified home study course will show you exactly how it can be done.
You may be wondering who we are to tell you about how to use Wordpress.
| | |
| --- | --- |
| My name is Jason Johns, I've been marketing online now for almost ten years. In the last two I've started using Wordpress more and more until it became the de facto standard for my websites. Almost every site in my network of sites is set up with Wordpress. | |
| Andy Beveridge has been Internet marketing and writing for four years. He went full time over two years ago and moved from the UK to the south of France, where he stills lives in a little market town nestled in the foothills of the Pyrenees. | |
Together we have created the Wordpress Unleashed program which has taken the Internet by storm and has proved invaluable to many marketers in creating their online empire..
With every release of Wordpress they are building in more and more powerful functionality that will blow you away with what you can do. It's moved away from a clunky blog used by geeks to a powerful platform used by many of the top marketers and can be used for anything, including:
Sales pages
Squeeze pages
Niche sites
Authority sites
Video directories
Article directories
Multi user sites
Social networks
Forums
Membership sites

And much, much more
With all the development of the program, it's uses are literally only limited by your imagination now!
The new Wordpress Demystified program is over 4 hours of in depth, simple to follow training aimed to guide you step by step through everything you need to know about Wordpress in order to make money. It is completely revamped and delves under the hood of Wordpress, showing you precisely how it works.
| | |
| --- | --- |
| | Learn how to create your own completely unique site in under an hour from scratch, including a completely personalized theme! |
| | Learn how you how can build a membership site without spending a single dime! |
| | Learn how to create authority sites, Adsense site, information sites and more for absolutely nothing! |
" I have to tell you when I got to the download page I was blown away by all of the video tutorials I got about Wordpress! WOW!
I've been using Wordpress for over 4 years and you showed me a few tricks I have never seen before that I will use for sure.
I also have to mention that plug in you reveled that does all of those SEO tasks, not the one everybody else is using. That was really nice. I can't believe that plug in is Free. Well back to watching WP videos, thanks Jason."
---
Blase
Mpls, MN
Quickly & Easily Creates Profitable Sites
It doesn't matter whether you are creating a site just for Adsense, an authority site, a membership site or whatever, you can do it with Wordpress, and you can do it without spending a fortune on developers or software to do the job for you!
Being completely free software, Wordpress allows you to focus your money where it matters - on developing your business rather than on buying tools for your business.
The information in the Wordpress Demystified program will show you everything you need to know in order to start building money making sites.
You may have heard that Wordpress sites get flooded with spam. We'll show you how to stop 99.99% of all spam automatically in Module 3.
You may have heard that it is hard to get your websites indexed. We'll show you how to get your websites indexed within an hour, if not quicker - without you lifting a finger in website promotion! See Module 6 for this great tip.
We'll also reveal to you a little known secret (Module 6) on how you can double or triple your traffic in just 2 minutes without doing ANY additional work on website promotion.
We'll show you how to protect yourself (automatically, of course) from any problems with your webhost so that your valuable data and money making business is safe no matter what happens (Module 6).
And in Module 5 we will show you how you can get your visitors to give you free backlinks and help you generate traffic!
In Module 7 we'll show you how to to get high quality content for your website for free!!
Save hundreds of dollars

by creating your own fully customized Wordpress themes with a few clicks of a button (Module 2)

Integrate your blog automatically with a top social networking site to increase backlinks and traffic (Module 5)

Learn how you can completely change the appearance of your blog with a simple mouse click to customize it for any holidays or special events in Module 2.
"Hi Jason,
I have to say this set of videos is absolutely fantastic! I am a complete technical novice, and within hours, I was able to install WordPress on my own domain and tweak it to maximize SEO! And it looks great. I haven't even been through all the videos yet, and I've already gotten much more value than the asking price!

As marketers, we know the power of a functional, optimized website on our own virtual real estate. Jason teaches how to get all that AND make the site look good, too. Each step is clearly explained. If you miss something, you can always go back and watch it again. Jason's teaching style is relaxed and easy to follow. I'm even having fun setting WordPress up - and that is something I never thought would happen!

I don't gush about a product unless it honestly has proven its worth to me and this video package goes above and beyond. Even for folks who intend to outsource the 'techie' side of their business, I highly recommend these videos. It's always smart to understand the nuts and bolts, and this product will give you that understanding!

Great product!"
---
Cindy Hohe
What Would A Profitable Blog Empire Mean To YOU?
If you could create a website earning $1 a day, you wouldn't get excited about it, would you?
What if you could create 100 websites earning $1 a day?
Would that get you excited?
What about 200? 1000? Or more?
You don't need to create a single website creating you $1000 a day - you can create lots of websites earning you $1 a day instead.
This business model is very quick and easy to implement and with the information in Wordpress Demystified, you can be creating your own customised website in under an hour.
Best of all, you can set it so that it runs on auto pilot with no interaction from you!
During this video program you will learn my strategy for creating highly popular and well indexed blogs quickly and easily with minimum work on your part.
If you went out and got yourself trained in Wordpress, you could expect to pay up to $1000 for a classroom based training course. Plus, you would have the inconvenience of having to go to the training course, take time off work and maybe even have to travel a long distance for the training.
When you invest in the Wordpress Demystified program (remember, it is tax deductable) you will be getting hands on, one on one training. Basically, you will be looking over my shoulder as I set up and configure Wordpress sites.
Where can you get that kind of personalized training for anything less than several hundred dollars?
" Hi, Jason
I've watched some of your video and just one word to describe it."AWESOME". I like very much it.
You provide a high quality and easily understandable video tutorial even for a internet marketer newbie like me. Thank you so much! And the content of the video is really useful for me, it provide some of information that even you can't think about until you've seen the video with our own eyes.
Really Good Job, Jason. Love it very much! And thank you again for providing such a high quality video for all of us.
Your video course is really worth it"
---
He August
www.crystalprocovers.com
The Most Complete Wordpress Training Program Ever!
You already know there are 41 step by step videos, so now see everything you are going to learn in this in depth course. This isn't some hastily thrown together course, it is a carefully researched, implemented and tested home study course that you will be amazed at the quality and quantity of content.
Are you ready to experience this high quality training?
(And when you invest in this program you will get access to hours of extra video in specially recorded customers only training videos. This is a program that is regularly updated so will never go out of date.)
Inside The Wordpress Demystified Program
So by now you are wondering just how much you are going to learn from the Wordpress Demystified program and how it is going to transform your online business. Let's tell you what is in this 8 module, in depth video training program.
Module 1 - Installation
1 Video
---
This module shows you how you can install Wordpress with a few clicks of a mouse - no need to CHMOD'ing permissions, installing scripts or creating MySQL databases. This installation method is on most webhosts and takes a few clicks to happen. It's simple and you can be ready to start using Wordpress in just a couple of minutes.
Module 2 - Configuration
5 Videos
---
To the uninitiated, configuring Wordpress can appear difficult, with a multitude of settings and options that aren't always crystal call. However, in this program you are shown how to configure Wordpress so it is suitable for almost any application. It is really simple to do and there are no technical skills required. So long as you can point and click, you can configure your website and set it up to look fantastic!
In this module you'll learn how to :
Configure your Wordpress site quickly and easily
Make the site look fantastic ... with no technical skills
Transform the look of your site with a mouse click or two
Make your site look unique
Customize your site according to your niche
How to add new posts
The difference between posts and pages ... vital if you want to create a website people can find their away around
This module is laying a foundation stone showing you how you can set up your site so it looks good and people can find your content. If they can't find your content, then they can't buy from you or click on your adverts! One of the biggest problems people have with Wordpress is making it navigatable, and this module shows you how you can easily make your site look great and be very easy to use for your visitors.
Module 3 - Plugins 101
11 Videos
---
Plugins are how you make your website do even more cool things, and this module is an introduction to the concept of plugins and how to use it, as well as showing you some of the most vital plugins you need on your website. With plugins you can add new features and functions to Wordpress and make it do things that it can't do "out of the box".
You'll learn all about how to :
Protect your website from spam comments - and you will get deluged with these when your site gets traffic - and keep your website looking professional
Notify the search engines when you add new content but avoid being labeled as a spammer by them
Ensure every page on your site is spidered by the search engines
Create a privacy policy (vital for any online business - Google in particular likes to see a privacy policy) with a click of a button
Create a contact us form without any technical knowledge or fiddling - and one that works! Another vital component of a website in the eyes of the Big G.
Integrate your website with Google Analytics for enhanced monitoring - without any technical skills or messing with code
Set up your site for correct spidering so the search engines don't waste time spidering content you don't want them to see
Protect your site from hackers by securing the login box on your site
Further protect your site from hackers by introducing captcha codes in to certain aspects of your website
This module covers some fundamentals that every website should have to help them be legitimate in the eyes of the search engines and visitors. With this module you'll learn to create a professional looking site that will have an advantage in the search engine rankings by including the pages the search engines want to see, whilst protecting yourself from hackers and spammers.
Module 4 - Monetization
4 Videos
---
This module is where you start to learn how to make your website earn money, and to do it using some simple plugins! A website is nice, but you are an Internet Marketer and are here to make money. This module shows you some of the simplest ways for you to monetize your site.
You'll learn how to :
Quickly and easily add Adsense adverts anywhere in your site with a click of a button
Set up adverts on your site which you can monetize by selling or by placing your own ads
Set up smart contextual text links that you can use to promote affiliate products with - place them in any post in seconds!
Place site wide adverts in a few clicks - no programming required!
Monetizing your site means you start to make money online and these are some of the easiest ways for you to make money from your websites!
Module 5 - SEO
10 Videos
---
SEO is vital for any website. Without good SEO you will struggle to benefit from organic search engine traffic. If you don't do your SEO correctly then you are not going to rank well for your keywords. Whilst there is a lot of link building you can do for SEO, Wordpress provides some very useful features that will help your sites rank better and get traffic.
This module is designed to show you exactly how you can optimize your site for the search engines and gain every possible advantage in the search engine rankings. You will learn how to :
Optimize your website for the search engines
Add specific meta tags to each page to help the search engines rank your content better
Get your website spidered by the search engines within minutes
Ensure every single piece of your content is found by the search engines
Automatically gain social bookmarks for your content
Make your pictures search engine friendly automatically
Maximize your link juice from your RSS feeds (hint - this is a big booster for the search engines)
Syndicate your content to a dozen websites that get A LOT of Google love and will get you indexed and ranked quickly
Show relevant content on each page to maximize the time your visitors stay on your website and ensure your content is found by the search engines
Add social media buttons in seconds so your visitors can bookmark and share your content - getting you backlinks and more traffic
Automagically track where your site is ranking in the search engines for the keywords your visitors are typing in
Using the techniques in this module it's possible to do some amazing things with the search engines, including getting your content on to the first page of Google in minutes instead of weeks! This is one of the big keys to getting your site ranking and getting traffic.
Module 6 - Advanced Techniques
5 Videos
---
Of course, there is a lot more to Wordpress than just SEO and this module is about some of the more advanced techniques designed to help you take Wordpress to the next level. With this module you'll learn how to :
Create a brand new website, ready to add content to in under 10 minutes
Auto-populate your website with a wide variety of content - and when to use this for maximum effect
Securely backup your website so that if your webhost goes down you do not lose your business
Increase your traffic by at least 50% using a simple, free to use plugin
Take your website to the next level of income with this super affiliate guru secret - and how to do it with a few clicks of a button!
These advanced techniques are designed to take your websites to the next level and to make your online business more efficient and profitable.
Module 7 - Content
3 Videos
---
Let's face it, most people dislike creating content, and to get good quality, unique content created can be expensive - costing $10 to $15 for a single 500 word article in many cases. This module is all about finding quality content for your website and doing it cheaply - enabling you to get your websites up and running on a budget, without spending a fortune on writers.
In this module, you will learn how to :
Get high quality content that you can use for free
Write product reviews in minutes instead of hours using free sources of content
Properly use article directories for content
Speedily create your own quality content
When to use PLR articles and how to use them to avoid any duplicate content penalities
Work with outsourcers and get the best deals on your writing
The Internet is all about information and your website needs high quality content in order for it to get good rankings, get visitors and to make sales. With this module, content becomes easy intead of difficult and you can focus on creating profits online instead of content.
Module 8 - Niche Marketing
2 Videos
---
The final module is dedicated to showing you how to set up a site as if you were niche marketing. This module has been created to show you how to take all the information in the previous videos and apply it to make a site that is going to make you money online. This module teaches you some valuable information including how to :
Pick a profitable niche
Set up your site from scratch and add content to it.
This modules ties together everything you have learned so far and shows you how to take it forwards and convert it into money making sites.
All in all there is over four and a half hours of high quality video training walking you through everything you need to know to set up, maintain and run a Wordpress website AND make money from it!
Let us share with you a sample video (in the quality you will receive them - notice they are a good size and very easy to see what is going on - not some postage stamp sized grainy video)
This is, without doubt, the most comprehensive Wordpress training program on the market. There is nothing that even comes close to teaching you everything that is in the Wordpress Demystified. Best of all, you get the benefit of the experiences of a real life Internet Marketer who uses Wordpress every single day. Wordpress has become the platform of choice for marketers these days, and this program will teach you everything you need to know to get the edge in your online business from Wordpress.
Learn Even More Ways To Make $$$$$
The Wordpress Demystified training program is in 8 different modules with 41 training videos. In order for you to get the most from Wordpress, I've put together a very special bonus package especially for you.
Free Bonus Gift #1
Admaster Geo-Location Plugin
($27 Value)
Getting visitors from all over the world? Want to monetize them by showing them ads that are relevant to their country?

This powerful plugin knows where in the world your visitors are coming from so you can show them the best ad for them!

Maximize your commissions from Amazon, CPA networks and more with this powerful plugin.
Free Bonus Gift #2
Wordpress Themes
(Incredible Value)
Make your Wordpress site look fantastic with this huge selection of Wordpress themes suitable for many different niches and sites.

Plus, learn how to use Wordpress to create a great looking, SEO friendly sales page using these great Wordpress sales letter themes.

Themes make your site look fantastic and helps you to boost your conversion rates and make more money.
Free Bonus Gift #3
Installation Checklist
(Big Time Saver)
Step by step guide to installing Wordpress. Print out this useful checklist and follow through it as you install Wordpress.

Make sure you don't miss anything out when you configure your Wordpress site. Helps speeed up your Wordpress installation and configuration.
Free Bonus Gift #4
Plugin Configuration Checklist
(Incredible Value)
| | |
| --- | --- |
| | Step by step guide for configuring all the plugins mentioned in the Wordpress Demystified program. This handy reference guide will help you quickly configure your plugins when creating your website. |
All of these bonus items are yours to keep no matter what and will help you to really get the most from Wordpress. Membership sites are really hot property and scripts can cost you thousands of dollars. The membership site video series can save you a fortune!
Plus there are even more unadvertised bonuses on the inside that aren't listed here designed to take you step by step into making money with your Wordpress blog. I just can't stop myself from adding more and more to the site for you!
These include Wordpress themes for your use on your own sites, additional training videos, videos on how to do keyword research, videos on how to redirect your website plus the complete Introduction To Internet Marketing video program - another 90 minutes of step by step video introducing you to making money online and how to set up your online business!
Your Satisfaction Is Guaranteed
We am a big believer in providing absolute quality in every single product we produce. We often take days crafting a product, adding new features and making sure it is the highest quality program possible. You will also find new products and videos added to the download area as we find more information that will help you get the most out of Wordpress.
Over-delivery is our watch-word!
When you purchase the Wordpress Demystified program you are covered by our Iron Clad Guarantee. We will give you 60 days to evaluate it and make sure it is everything you ever wanted. We're going to give you every opportunity to review the content of this complete training program in the comfort of your own home.
That's right, you heard me correctly, we are so confident you will be delighted with the Wordpress Demystified program that you can spend 60 days reviewing and using the program and STILL be covered by our iron clad, no quibbles money back guarantee.
Our guarantee to you is :
| | |
| --- | --- |
| | Free from B.S. |
| | Free from fluff, filler or padding |
| | You will be delighted with your investment |
| | You will learn a massive amount from your investment |
| | It is written by a real life Internet Marketer and contains real world experiences and knowledge |
| | It does what it says on the tin |
If you went to a training company to learn Wordpress, they would charge you around $1000 for two days worth of training. In those two days, they wouldn't show you half of what you will learn in the Wordpress Demystified program.
And worst of all, if you spent that $1000 on training, you wouldn't get the benefit of a real life Internet Marketer who uses Wordpress every single day who tells you the tips and tricks that will make Wordpress really pull in the profit.
For your $1000 training with one of these companies you wouldn't get the step by step business plan for making a network of profit pulling websites or the insider information from a full time Internet Marketer.
" Dear Jason
I can't go without saying "Thank you so much Jason" - For creating this all inclusive and detailed video series on the latest version of wordpress. This is the very first wordpress 2.7 tutorial that I know of that goes in to every bit of detail and equips you to convert your wordpress blog in to a super money machine once you apply every step that's mentioned in the videos.
With the 2.0 version of wordpress demystified, Jason not only goes indepth in to every nook and corner functionality of wordpress but goes one step beyond and teaches wordpress users, how to achieve the best out of their wordpress blog with super advanced web 2.0 tactics.
Undoubtedly this is one of the best wordpress training videos you can lay your hands on"
---
Spencer Jones
www.OnlineIncomeStartup.com
Investing in the Wordpress Demystified program could cost you $1000, but it's not going to be anywhere near that price.
We were advised by some big name marketers that this package should be selling for $497 but we felt this would price is out of reach of the many people who could really benefit from this type of training.
We thought about $297 and even $197 but felt they would still mean too many people wouldn't be able to afford it and we desperately wanted this program to be within the reach of the people who could benefit the most from it.
Eventually we decided upon $97 but thought we wanted to offer you an incredible deal with superb value for money.
The entire 41 video set with over 4 hours of step by step training will cost you just $47 for this complete, one on one, over the shoulder training. We charge $250 an hour for one on one consultancy, which people pay gladly. You get hours and hours of our time for under fifty bucks!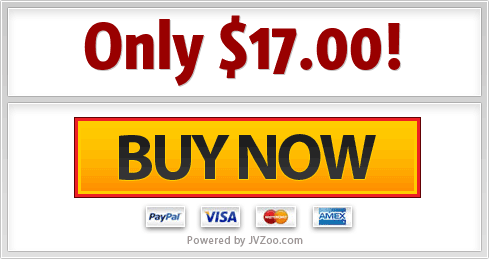 No Thanks
" Hello Jason,

I've held back from providing the testimonial as I wanted to fully use the course before commenting.

So many times, and no doubt you've done the same, I've bought stuff, had a quick look and then never opened it again.

In the case of your videos I knew I had to act.

For years now, I have been building sites and making a decent living online, to the degree that I've twice appeared in Business2.0 Magazine, part of the CNN Media empire.

My marketing blog has been running for a couple of years on a site I've had since 1999, but until now has been run on the Blogger platform.

After following your videos and with the help of a templating tool (Artisteer), I was able to finally move much of my blog to Wordpress.

I'm now pretty confident in the use of Wordpress and feel that I could now produce just about any web site using this platform.

The difference in Blogger and Wordpress is incredible. My old blog is at www.david-carter.com/blog and the new one is at www.david-carter.com/wp

Thanks for the videos, they were well worth the money."
---
David Carter
Why the low price? The entire program and all the bonuses are available for you to download, which means my costs are reduced from delivering it as a home study course - a saving which is passed on directly to you.
This is the easiest way for you to create a website. Literally, it is point and click. No matter how much technical skill you have, you can create profitable websites using Wordpress. The Wordpress Demystified program is the only step by step video training program designed to help you harness this simplicity and put it to work making YOU money.
Yes Jason & Andy! Show Me How To Make Money With Wordpress. I Want This Training Now!
| | |
| --- | --- |
| | I want to learn how to earn with Wordpress! Show me the step-by-step process by which I can learn how to create profitable Wordpress sites. |
| | |
| --- | --- |
| | I am acting FAST -- So please let me take advantage of this crazy offer for just $47 before you come to your senses! |
| | |
| --- | --- |
| | I understand that I have a full 60 days money-back guarantee to examine my Wordpress Demystified video course. And, if, I'm not satisfied in any way, I'll receive full and courteous refund of my purchase price. |
Order Safely Through Secure Servers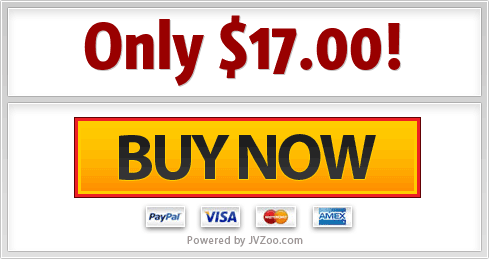 No Thanks

INSTANT ACCESS
Purchase Online with Credit Card by Secure Server
It doesn't matter if it's 2:00 a.m. in the morning!
Major Credit Cards & Other Forms Of Payment Accepted
Wordpress is probably the most powerful and flexible piece of software an Internet Marketer can use. In over 4 and a half hours of video training you will be guided step by step through how to set up your very own network of profitable sites using Wordpress.
This video program is guaranteed to help make a difference in your business and help you create profitable websites. Remember, you are covered by my iron clad 60 day guarantee when you invest in this program.
Yours in success and profit
| | |
| --- | --- |
| Jason E Johns | Andy Beveridge |
P.S. Remember, you can download the Wordpress Demystified program today completely risk free! Try it for 60 days and see just how much you can learn about making money with Wordpress.
P.P.S. This is the most in depth and easy to follow Wordpress training program you will ever find. Presented in a unique easy to digest step by step format over 4 and a half hours you will go from new Wordpress user to Wordpress expert far quicker than you think! Start Wordpressing Today.
Over the years I've seen lots of ebooks and courses on how to set up WordPress blogs, but none have been so complete and so easy to understand as Jason Johns' excellent WordPress Demystified videos. Even though I'm quite experienced in setting up blogs, I enjoyed watching the videos and learned several new tricks that are already proving invaluable. Blogging is where everyone should be right now and Jason really sets you off on the right foot. Highly recommended.
---
Martin Avis
www.KickStartDaily.com